When hitting the course some golfers stand out with their skills, others with their attire, and some with really cool golf cart paint jobs. When you want to add your own unique style to your golf cart, the sky is the limit when it comes to paint jobs.
Golf carts aren't just for use on the golf course anymore, and you can make yours as wild or as reserved as you like. From vinyl wraps to being hand-painted, you can design and customize your golf cart to match your personal style and hobbies.
Before we get started with some of these interesting designs, I think it's important to remember that if there is a specific design you want to go with, be sure to check local and state laws before making modifications
Check Out These 10 Super Cool Golf Cart Paint Jobs
1 – The Beach Vibes Only Cart
Created by Custom Carts is a full-service golf cart dealer based out of Pageland, SC.
2 – Tie-Die Paradise
Designed and created by Golf Cars of Hickory in Conover, NC
3 – The Adult Size Tonka Truck
Created by Fast-Trac Designs in Pheonix Arizona
4 – Classics Never Go Out of Style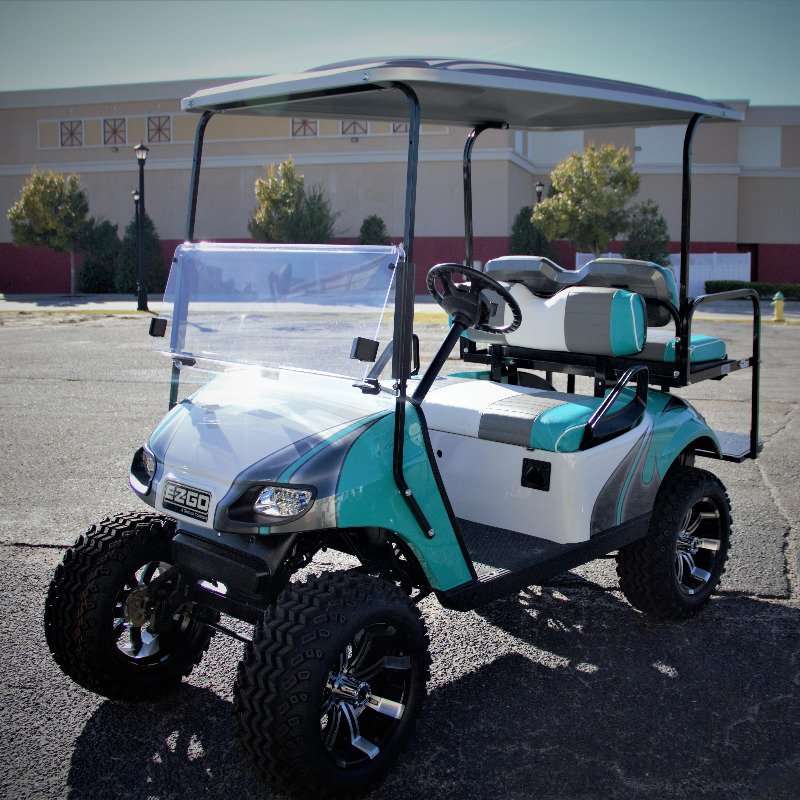 Designed by Graham Golf Carts in Myrtle Beach, SC
5 – Nothing Goes Better Together Than Golf and America
6 – The Statement Cart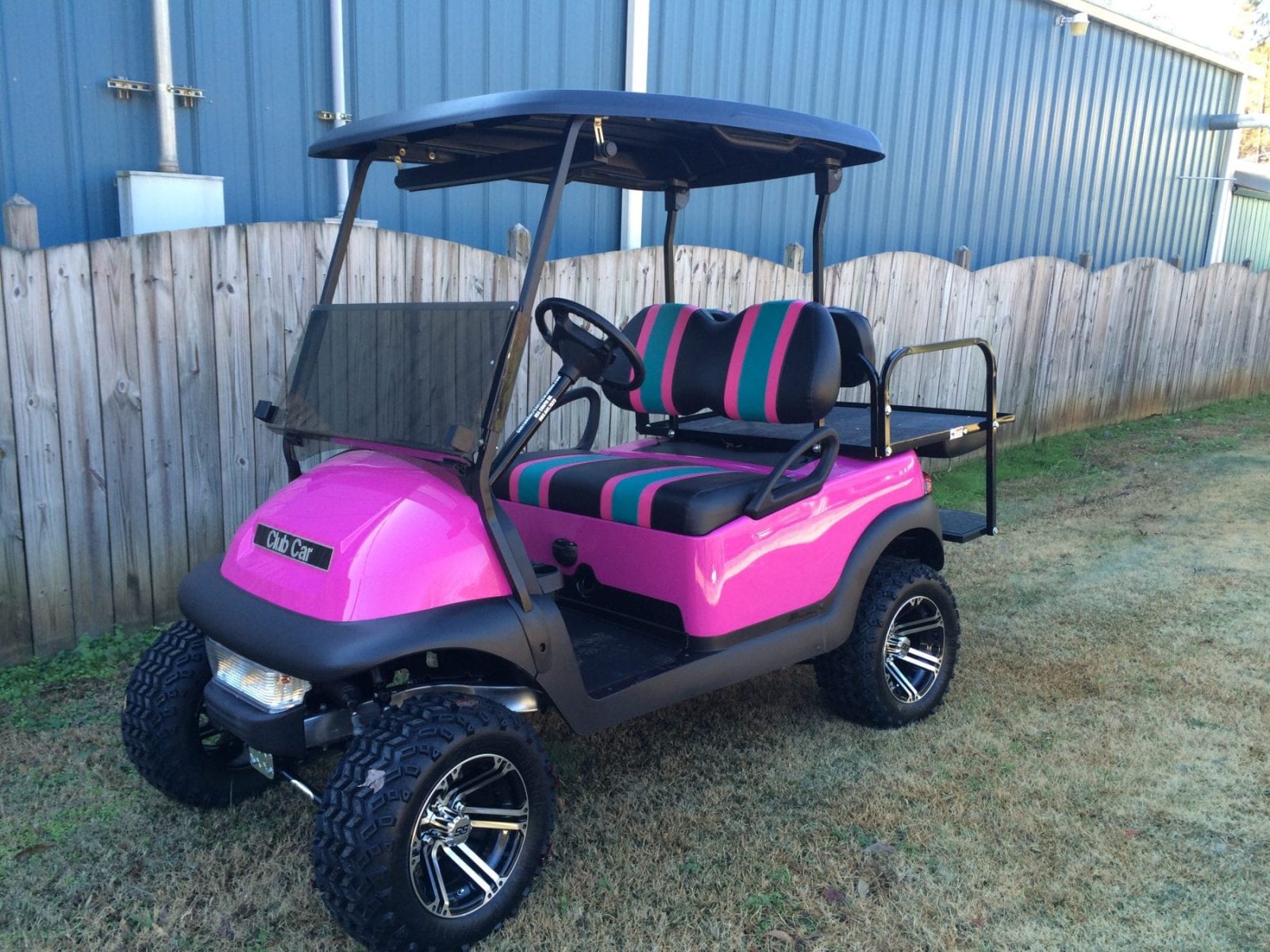 Behold the Pink Club Car Precedent Golf Cart by Custom Golf Carts of Columbia, SC
7 – Orlando Magic Themed Golf Cart
Designed and painted by Diversified Golf Cars of Orlando, FL this cart was auctioned to benefit the Orlando Magic Youth Foundation.
8 – The General Lee
Painted by Caddy Shack Golf Carts of Georgia in Cumming, GA.
9 – Every Man's Dream Cart
The Ferrari Custom Golf Cart by Excessive Carts in Prosper, TX
10 – Can't Go Wrong with Flames
Available for purchase from Buckeye Pro Golf Carts in Piqua, OH
Wrapping Up
At this point, we have seen 10 cool golf cart paint job ideas. If you're thinking of upgrading your golf cart, try calling your local golf cart retailer. While not all offer custom paint jobs, you can always try and custom car or vinyl shop and I am sure they'll get you hooked up!